X Rack
Regular price
$1,495.00 USD
Regular price
Sale price
$1,495.00 USD
Unit price
per
Sale
Sold out
Our well-known X-Rack comes with complete tig-welded aluminum. The XR can accommodate nearly any size after-market tire & wheel setup you need to hold. We have used advanced engineering design to enhance the geometry and strength calculations.
The XR as with all of the JERK Engineered Products line of rear mounted system, is engineered to serve you on the toughest terrain and harshest places you may travel to.
Share
View full details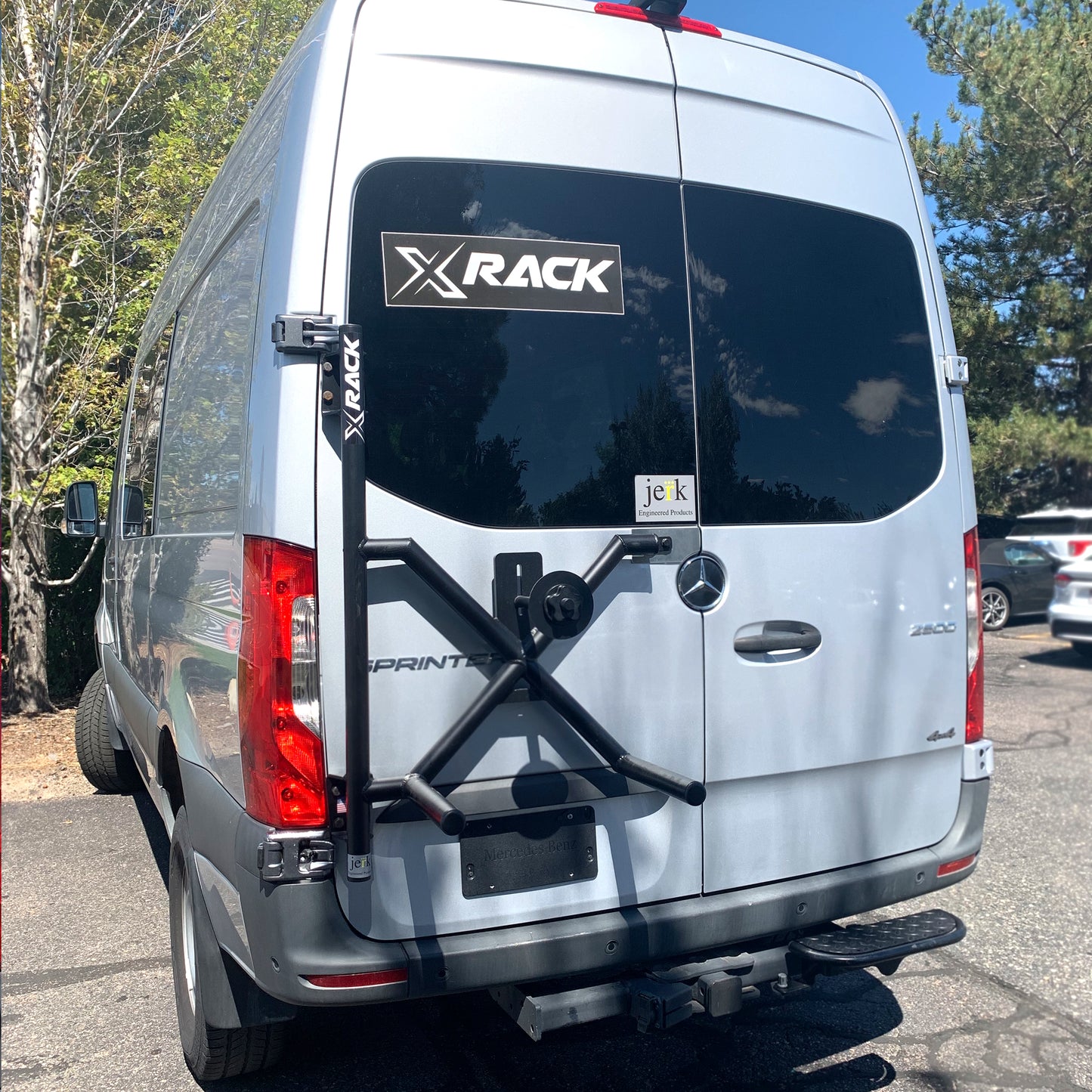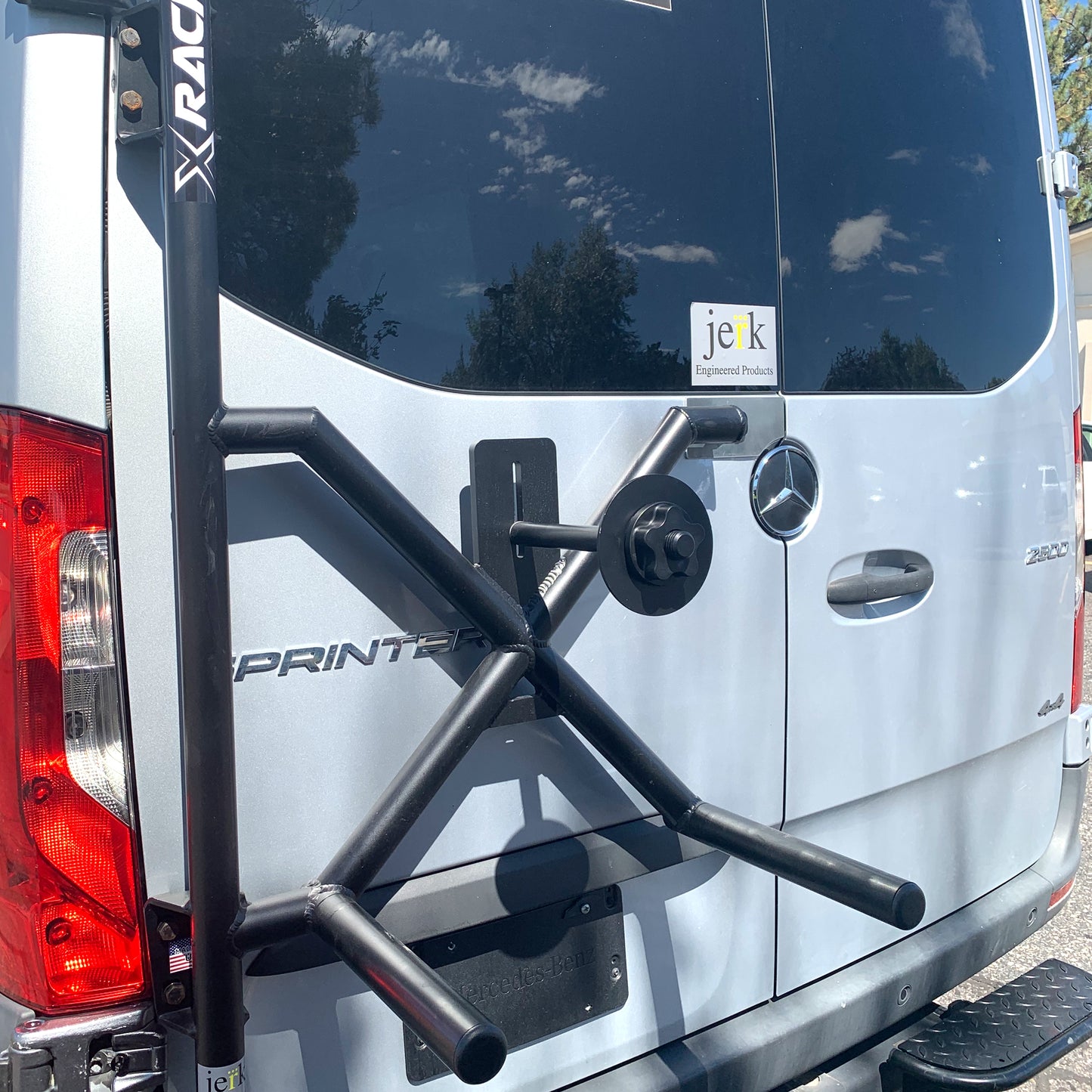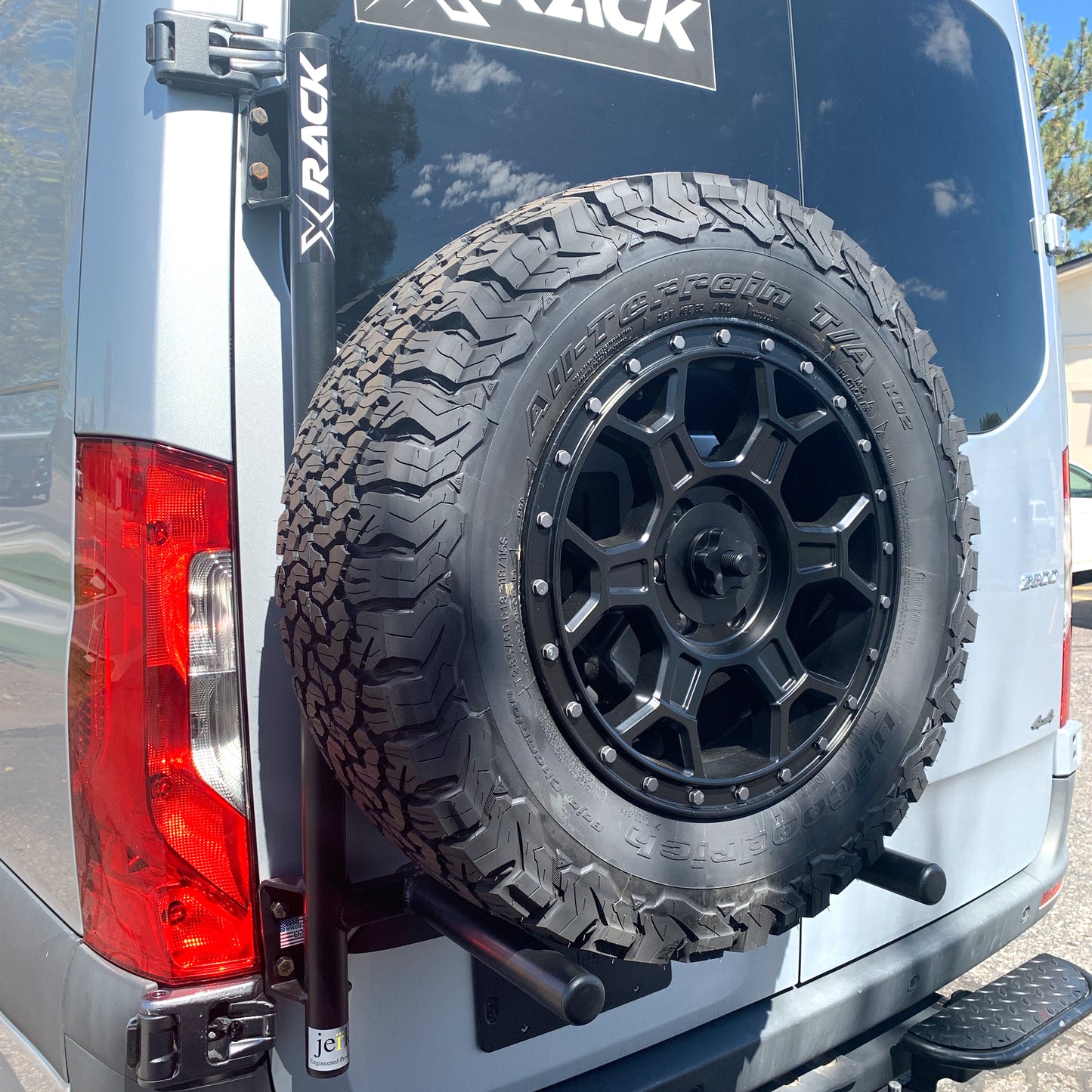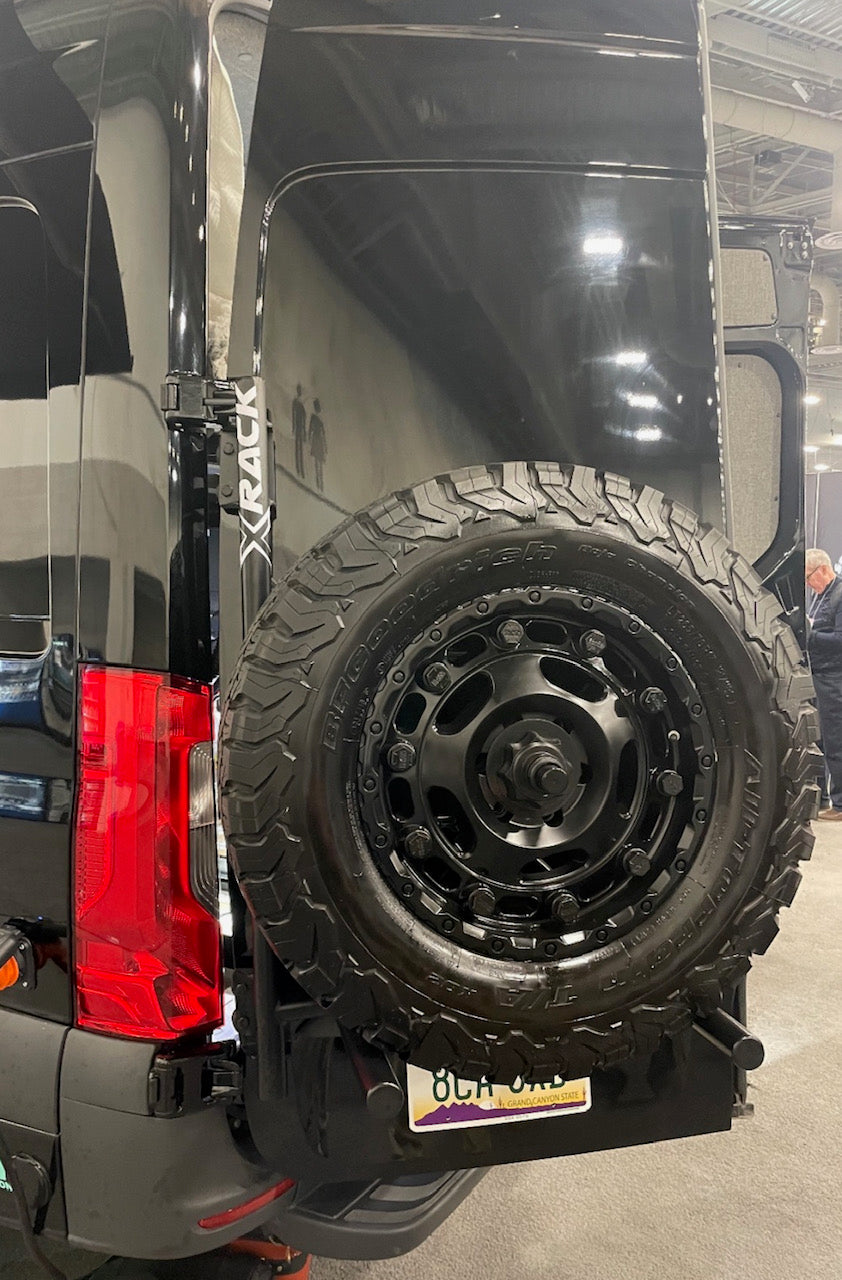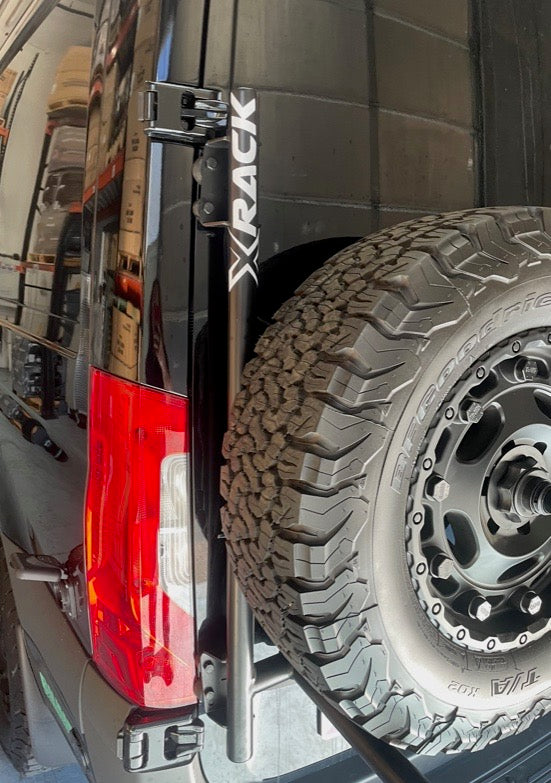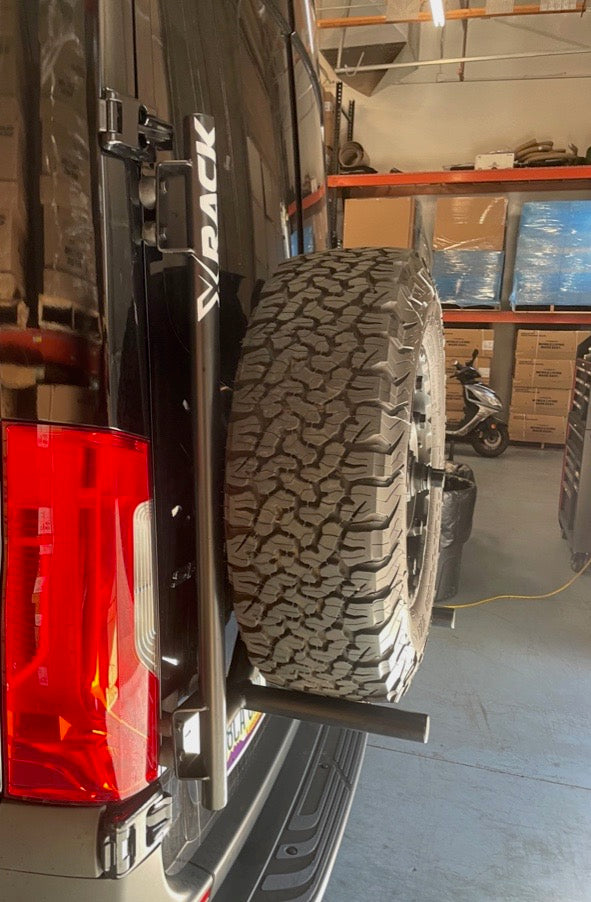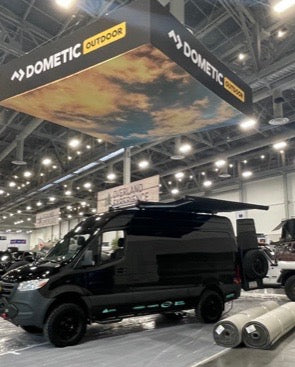 X Back Rack - COMING SOON
The XBR series provides mounting plates running the length of the tubes for versatility in adjustability of mounting bikes and/or many of your other favorite accessories. Perfect for that solid and exceedingly stable, yet simple to use bike carrier system. The XBR is modular, bikes, cargo boxes, ski systems and many more can be mounted to the XBR product. You can mount the bikes lower for fast bike loading and unloading or move it up to avoid items mounted to the drivers side rear door. The X series of racks from JERK Engineered Products are all designed by engineers. These systems are all TIG welded aluminum tube for weight savings, and ultimate strength for your cargo. 
Share
View full details
X Mule Back System - COMING SOON
The Mule Back System is the exceedingly versatile and innovative way for you to configure the critical gear you want to travel with. Mount almost anything to the X Mule Back: Bikes, skis, cargo boxes, fuel cans, the list only ends when you are through. Additionally, with our FTSN  (fixed thread single nut) design, items can be quickly switched based on the trip you will be taking! The XMB Series is an all aluminum design which is light weight without compromising strength. Its design gives you a multitude of mounting options for you to find your perfect gear configuration.
Share
View full details
X Rack Wheel Carrier with Climber - COMING SOON
Text blockThe X Rack Wheel Carrier with Climber is one of the most popular products added to any adventure rig! This product brings functionality and that perfect look to complete your van build.  
Share
View full details
X Rack X Mule Back - COMING SOON
The X Rack X Mule Back is an exceedingly  versatile carrier system. You get the spare tire carrier and the versatility of choice in what you might carrying above it! Configuration is in your hands with this bountiful Mini Mule Back area. Mount fuel cans, cargo boxes, tools, the options are limitless, you can be as creative as you want!  The Mini Mule back Upper is laser cut to precision from a solid piece of plate aluminum. 
Share
View full details
Unleash Adventure

Elevate your Mercedes Sprinter Van experience with our innovative rear spare tire rack attachment. Enhances the aesthetics of your vehicle while blending form and function.

Effortless Accessibility

Never struggle with spare tire access again - our rear spare tire rack makes retrieval a breeze and also frees up space underneath your car for additional modulation.

Built to Endure

Ruggedly crafted by our expert technicians in the great state of Colorado to withstand the elements and keep your spare tire secure on every journey.
Easy DIY

"It was so quick and easy to install by myself. 10/10 would recommend." – John S.

Best Accessory

"Can't imagine a better accessory for my sprinter. It's sturdy and I already received so many compliments.." – Jane K.

Beautiful Design

"The tire swing arm is amazing and allowed me to add a water reservoir under the van in it's original place." – Rob L.